Ag-Chem Industry Gallery
← Remediation of Fertilizer in Soil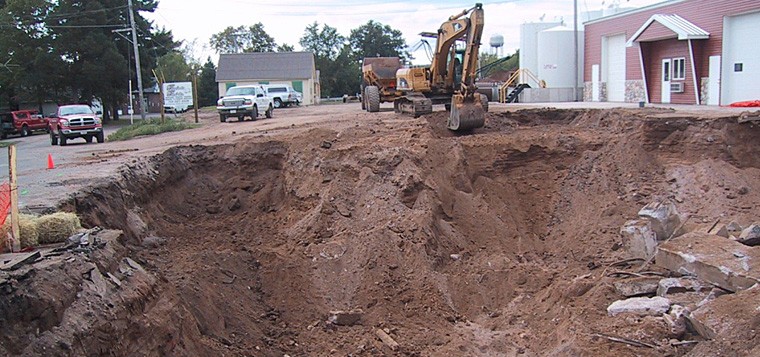 Remediation of Dinoseb-Impacted Soil →
Groundwater Ag-Chem Plume Investigation and Remediation
Central Wisconsin
Back to Main Project Gallery
Active Ag-Chem Mix/Load Facility
Sand County Environmental performed groundwater sampling at an active ag-chem facility in Central Wisconsin that identified the presence of a nitrate-nitrogen and pesticide plume extending nearly two miles through a residential neighborhood and village.
Project work included:
Mapping the plume and projecting peak plume concentrations by installing monitoring wells and using wells and data from five existing LUST sites.
Notifying residents (>75 homes) within the plume area of the risk of using private well water.
Identifying and sampling private wells (>20).
Sampling of private wells leading to the abandonment of impacted wells or restriction of well use.
Mapping of the plume involved a synthesis of aquifer, geology, basin and bedrock geometry, and other data.
Regulators reference this case as a sample project for sites with complex data and impacted private wells.